Our pressure vessels and tanks range from 1 gallon to 10,000 gallons.
We manufacture to your specifications but have a vast history of previous designs.
We offer carbon steel, stainless steel, jacketed and non-jacketed.
Pressures range from 15 PSI to 5,000 PSI.
Quick opening closures, bolted closures and manways can be offered upon request.
We carry ASME U, UM, and R code stamps or we can build non-code.
We offer various internal and external finishes for our products. Refer to our

Blasting Booth

page for various options.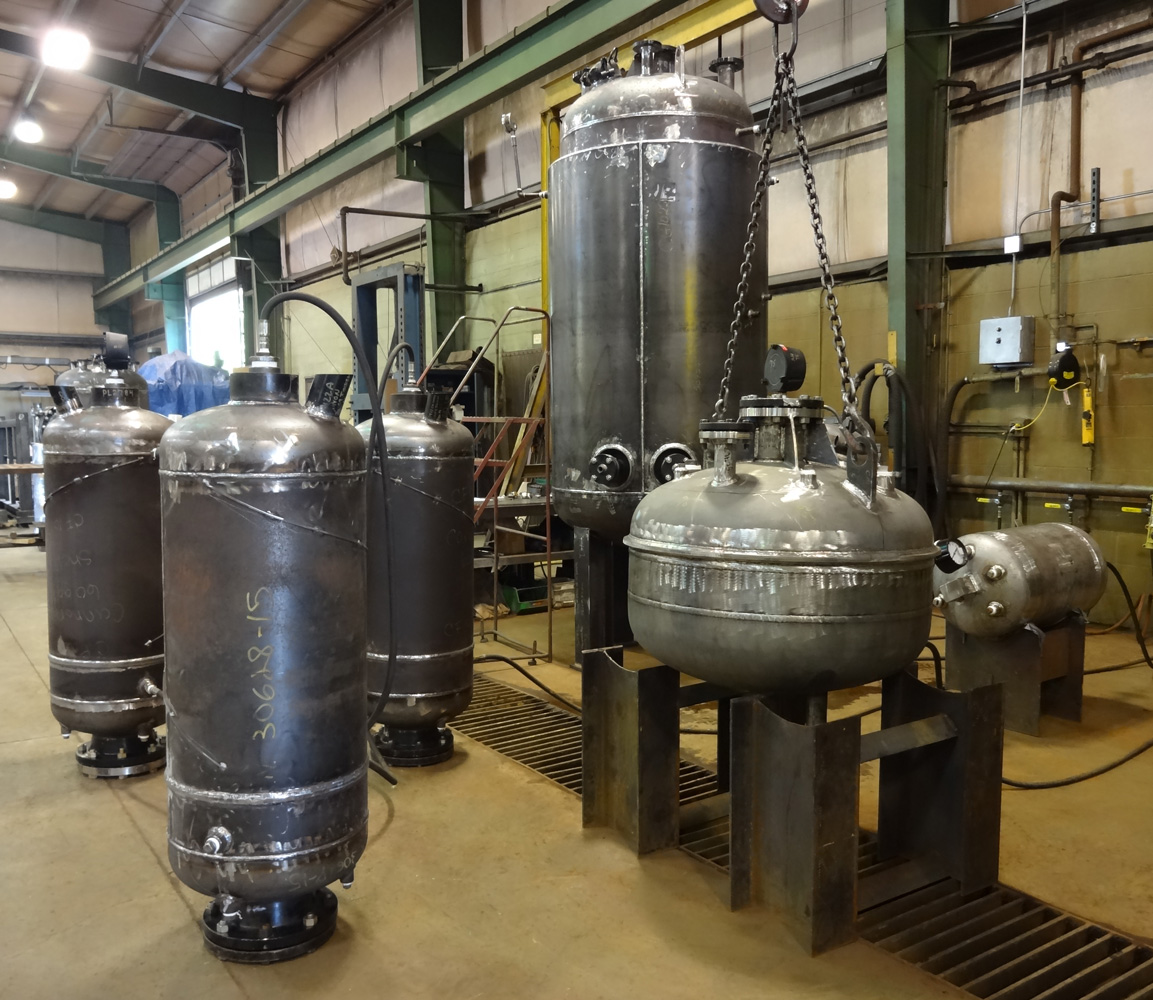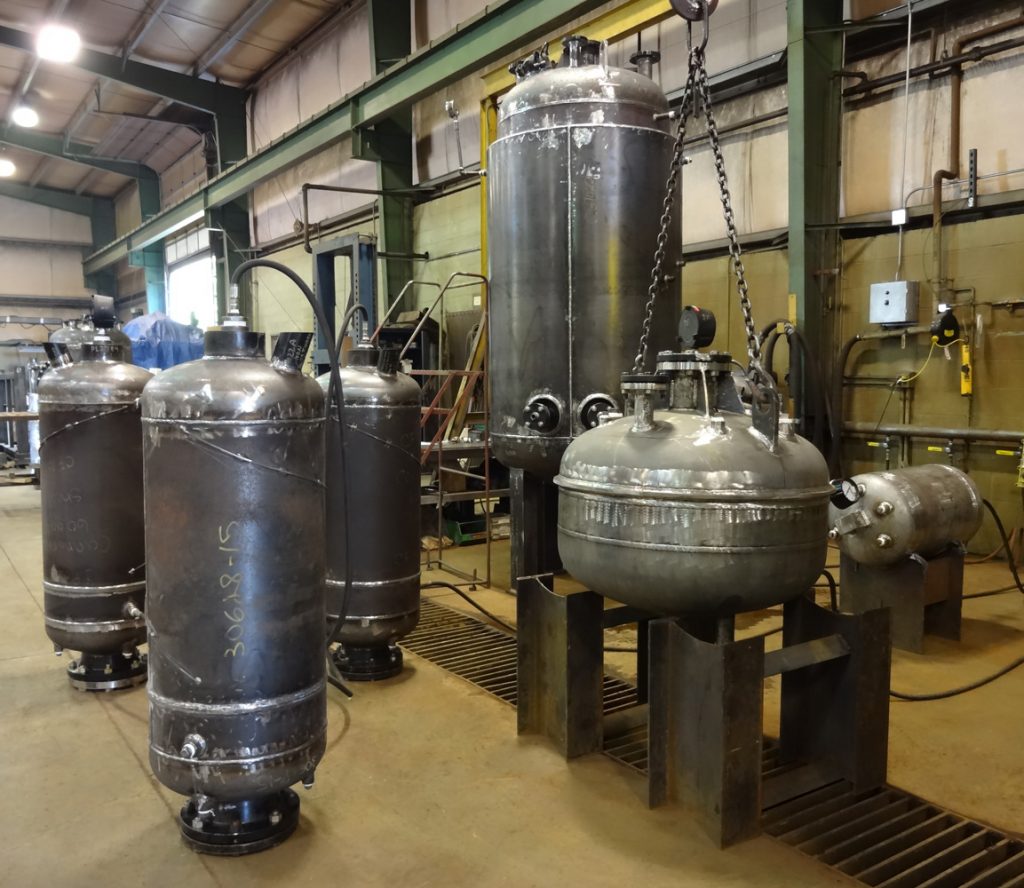 FILL OUT – our simple form to enable us to quickly determine your basic requirements.
LET US – contact you to quickly determine your full project needs.
CHECK OUT – our projects page to see the vast history of quality reactors we have manufactured for over 50 years.
FILL OUT our Pressure Vessel Form Here